A cybersecurity business whose automated platform helps SMEs to detect vulnerabilities in their IT system has raised a further £500,000 from the North East Venture Fund, supported by the European Regional Development Fund and managed by Mercia.
The latest funding round is the second within a year for Newcastle-based Melius Cyber and will enable it to further enhance its platform and roll it out to a wider client base. The company, which is a spin-off from IT business Melius Group, secured an initial £350,000 investment from the North East Venture Fund in June 2022 to help it develop the platform and build in scalability.
Since then the company has attracted a number of key clients including financial services and public sector bodies and has been working with the Mercia team to lay the foundations for further growth. It has strengthened the management team with several key appointments including that of Matt Little, an experienced technology leader, who has joined as Chair.
Melius's CyberSafe platform automates the process of vulnerability scanning and penetration testing, in which cyber experts simulate attacks on a system, enabling companies to detect vulnerabilities and pro-actively manage risk while keeping costs down. Developed specifically for SMEs, the platform aligns to the government's Cyber Essentials scheme to help them gain and maintain accreditation by showing they have monitoring in place.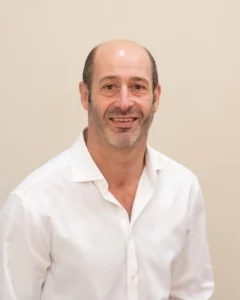 Richard Brown, CEO of Melius said: "We had a great 2022 in terms of moving the product forward, building our team and putting the foundations in place for growth. Our focus now is to grow our customer base and to continue to improve the product.  This investment gives us the working capital we need to build our brand and market position."
Ian Wilson, Fund Principal at Mercia, said the investment was backed by a wider package of support from Mercia ranging from discounted web hosting to mentoring and help to build their board. He added: "Cybersecurity is no longer viewed as an optional extra but as an essential service, one that is required for reporting, insurance and governance purposes. Melius's platform could solve the security headache for many SMEs.
"Its progress over the past nine months demonstrates the benefits that early-stage companies can achieve by offering them a wider support package – not only in providing funding but also helping them put the right people and structures in place. The latest funding round will enable Melius to move to the next level."